Gazes and Spaces an art show with queer artists of colour curated by Elmira Zadissa and Ramona Zadissa. The show was part of queer qandī festival. The festival was the first event that we organised for QTI Coalition of Colour which is a network we founded. The aim to not only raise awareness about issues faced by QTI BIPoC but also encourage community building for queer BIPoCs.
Read more about the festival in Cambridge News.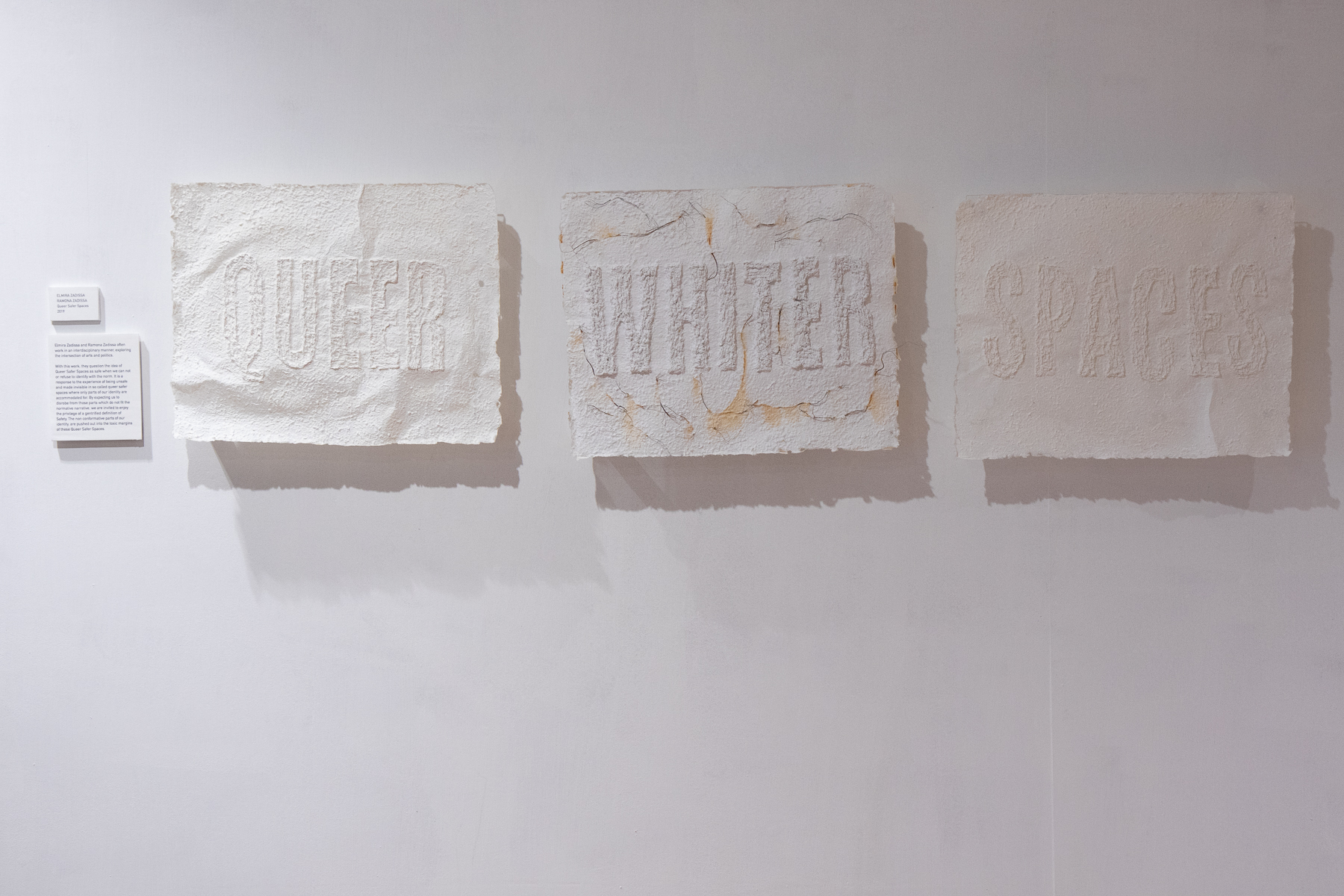 Elmira Zadissa and Ramona Zadissa
Elmira Zadissa and Ramona Zadissa often work in an interdisciplinary manner, exploring the intersection of arts and politics.
With this work, they question the idea of Queer Safer Spaces as safe only when one complies to identify with the norm. It is a response to the experience of being unsafe and made invisible in so-called queer safer spaces where only parts of one's identity are accommodated for. By being expected to disrobe from those parts which do not fit the normative narrative, minorities are invited to a gentrified definition of Queer Spaces where the only those with the privilege of normativeness can enjoy being Safe. The nonconforming parts of one's identity are pushed out into the toxic margins of these Queer Safer Spaces.
Queer Safer Spaces was accepted to the 'Queer' Asia 2020 conference Rethinking Radical Now which due to the pandemic.  Queer Safer Spaces was instead presented as part of the 'Queer' Asia blog.
April Lin
April Lin is a visual artist who explores the interstices of movement, visual media, and identity. Currently, April is studying a Master of Arts in Screen Documentary at Goldsmiths University.
Odes to Queers is a statement. We want to disturb any subconscious assumptions where queer = white or queer = Western.
Queerness existed in our cultures for long before cisheteronormativity was imposed via modernisation, colonisation, and imperialism. These photographs are odes to our existences, to the futures, our presences represent, to the disruptions we claim. We are queer, and we will allow you to look at us, if we feel like it. Sometimes we will return the gaze, if we want to.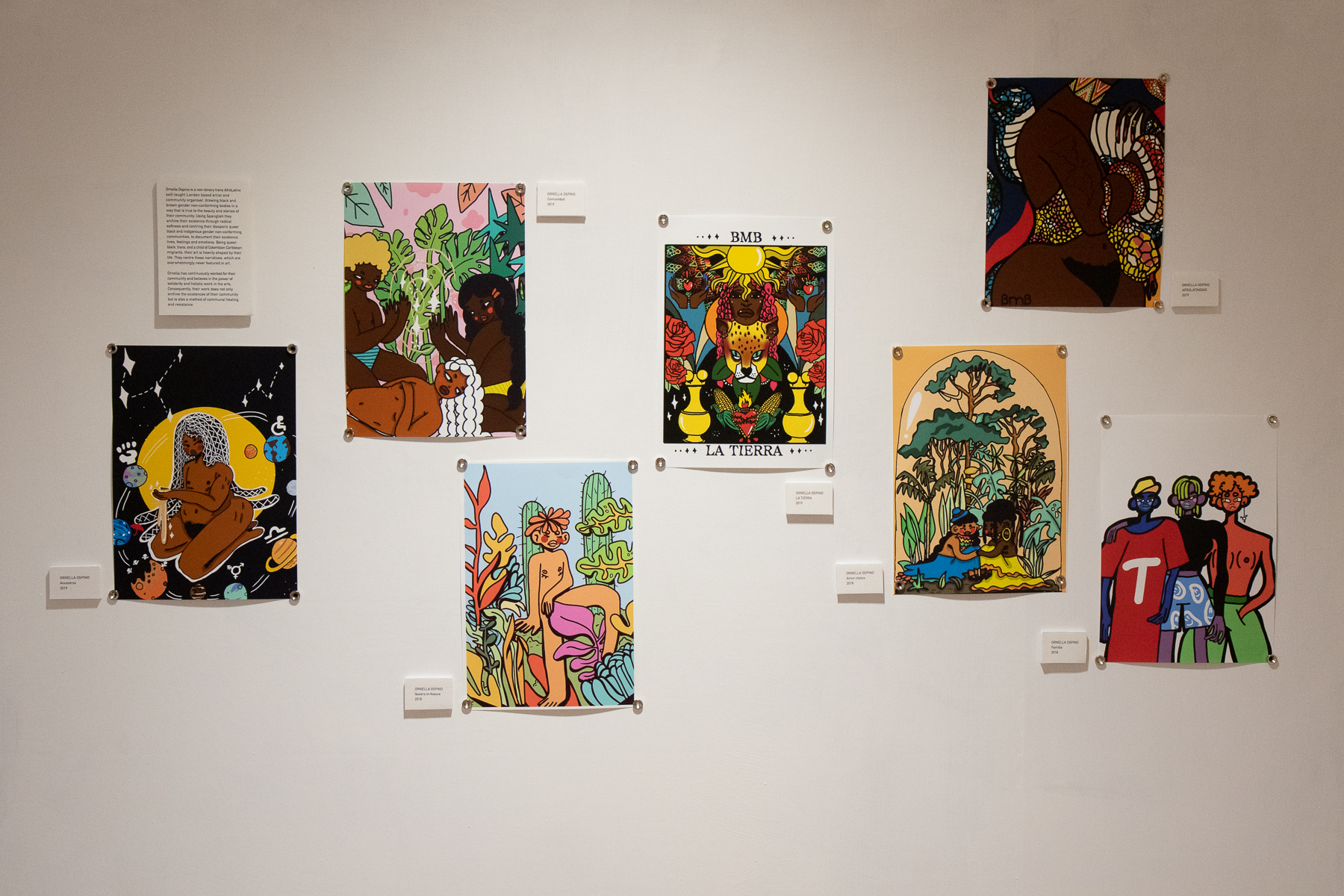 Ornella Ospino
Ornella Ospino is a non-binary trans AfroLatinx self-taught London based artist and
community organiser, drawing black and brown gender non-conforming bodies in a way that is true to the beauty and stories of their community. Using Spanglish they archive their existence through radical softness and centring their diasporic queer black and indigenous gender non-conforming communities, to document their existence, lives, feelings and emotions. Being queer, black, trans, and a child of Colombian Caribbean migrants, their art is heavily shaped by their life. They centre these narratives, which are overwhelmingly never featured in art.
Ornella has continuously worked for their community and believes in the power of solidarity and holistic work in the arts. Consequently, their work does not only archive the existences of their community but is also a method of communal healing and resistance.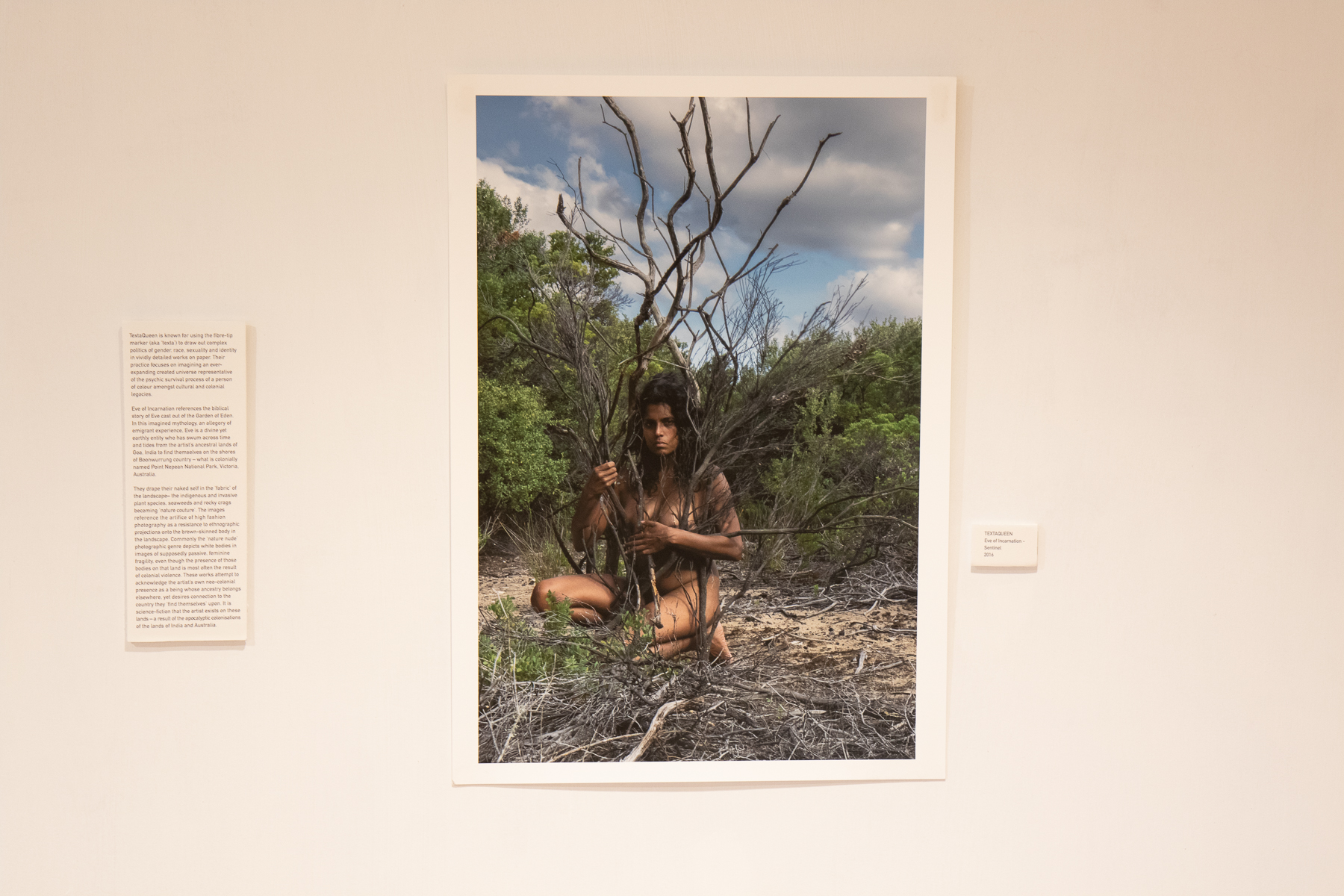 TextaQueen
TextaQueen is known for using the fibre-tip marker (aka 'texta') to draw out complex politics of gender, race, sexuality and identity in vividly detailed works on paper. Their practice focuses on imagining an ever-
expanding created universe representative of the psychic survival process of a person of colour amongst cultural and colonial legacies.
Eve of Incarnation references the biblical story of Eve cast out of the Garden of Eden. In this imagined mythology, an allegory of emigrant experience, Eve is a divine yet earthly entity who has swum across time and tides from the artist's ancestral lands of Goa, India to find themselves on the shores of Boonwurrung country – what is colonially named Point Nepean National Park, Victoria, Australia.
They drape their naked self in the 'fabric' of the landscape– the indigenous and invasive plant species, seaweeds and rocky crags becoming 'nature couture'. The images reference the artifice of high fashion photography as a resistance to ethnographic projections onto the brown-skinned body in the landscape. Commonly the 'nature nude' photographic genre depicts white bodies in images of supposedly passive, feminine fragility, even though the presence of those bodies on that land is most often the result of colonial violence. These works attempt to acknowledge the artist's own neo-colonial presence as a being whose ancestry belongs elsewhere, yet desires connection to the country they 'find themselves' upon. It is science-fiction that the artist exists on these lands – a result of the apocalyptic colonisations of the lands of India and Australia.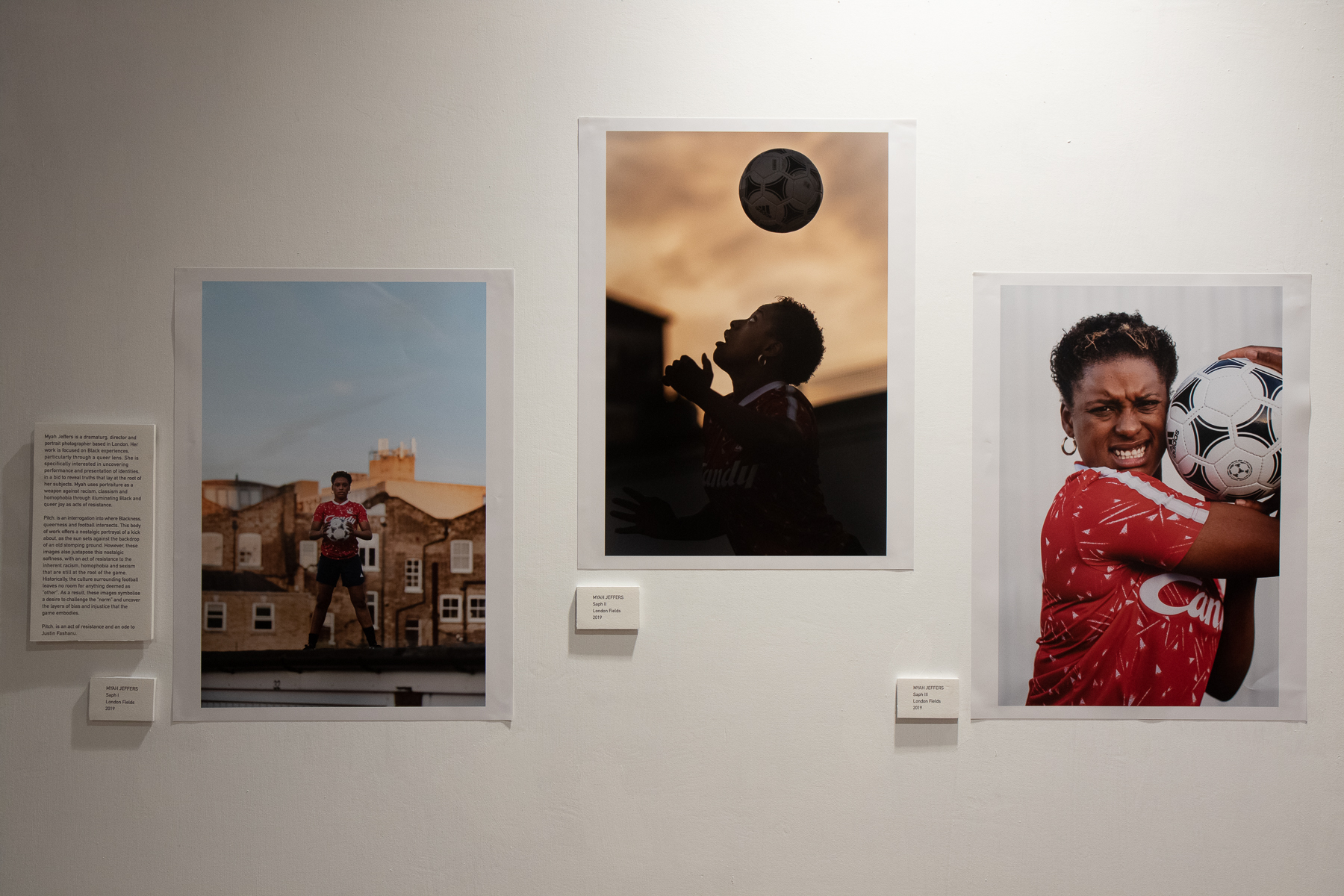 Myah Jeffers
Myah Jeffers is a dramaturg, director and portrait photographer based in London. Her work is focused on Black experiences, particularly through a queer lens. She is specifically interested in uncovering
performance and presentation of identities, in a bid to reveal truths that lay at the root of her subjects. Myah uses portraiture as a weapon against racism, classism and homophobia through illuminating Black and queer joy as acts of resistance.
Pitch. is an interrogation into where Blackness, queerness and football intersects. This body of work offers a nostalgic portrayal of a kick about, as the sun sets against the backdrop of old stomping ground. However, these images also juxtapose this nostalgic softness, with an act of resistance to the inherent racism, homophobia and sexism that are still at the root of the game. Historically, the culture surrounding football leaves no room for anything deemed as "other". As a result, these images symbolise a desire to challenge the "norm" and uncover the layers of bias and injustice that the game embodies.
Pitch. is an act of resistance and an ode to Justin Fashanu.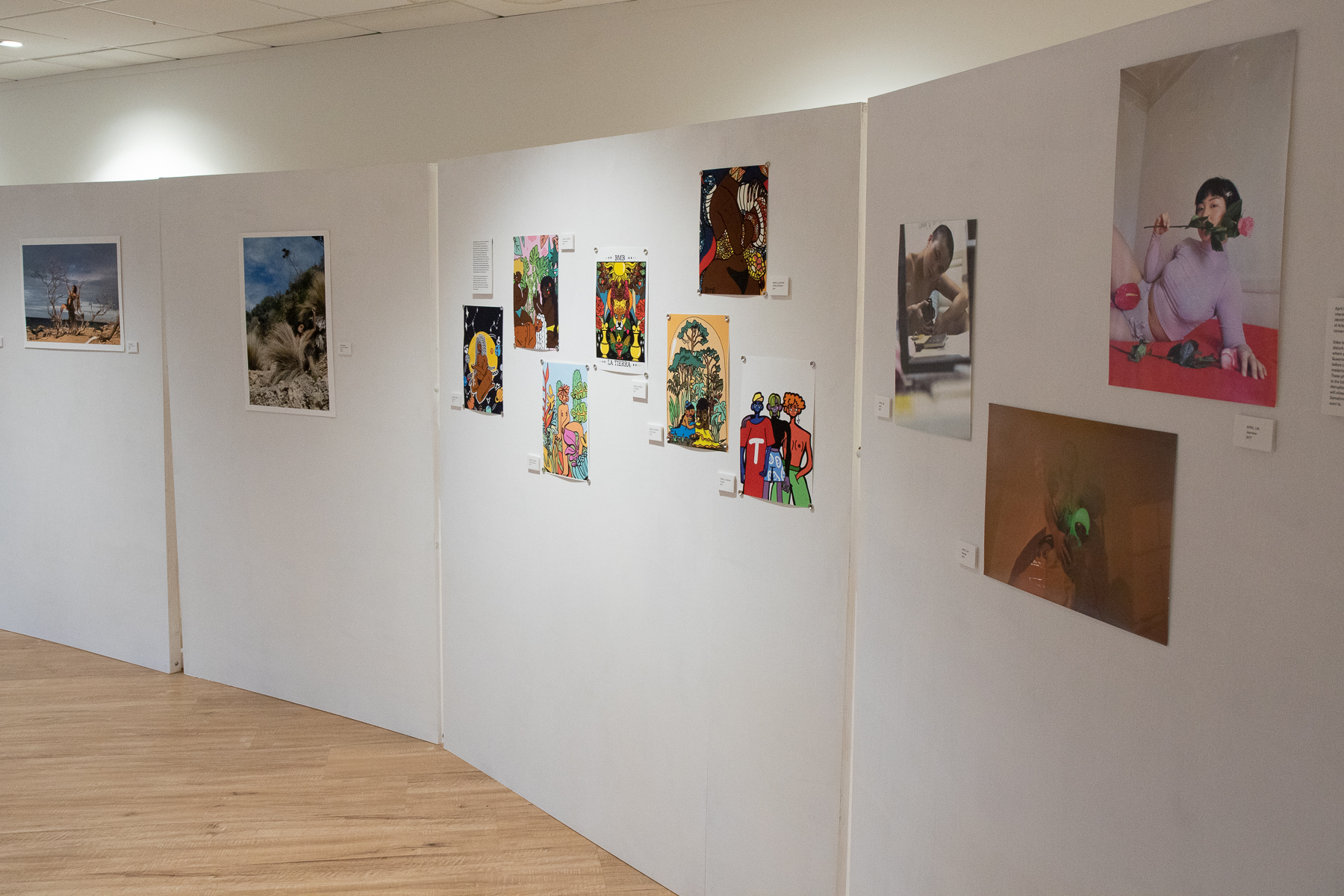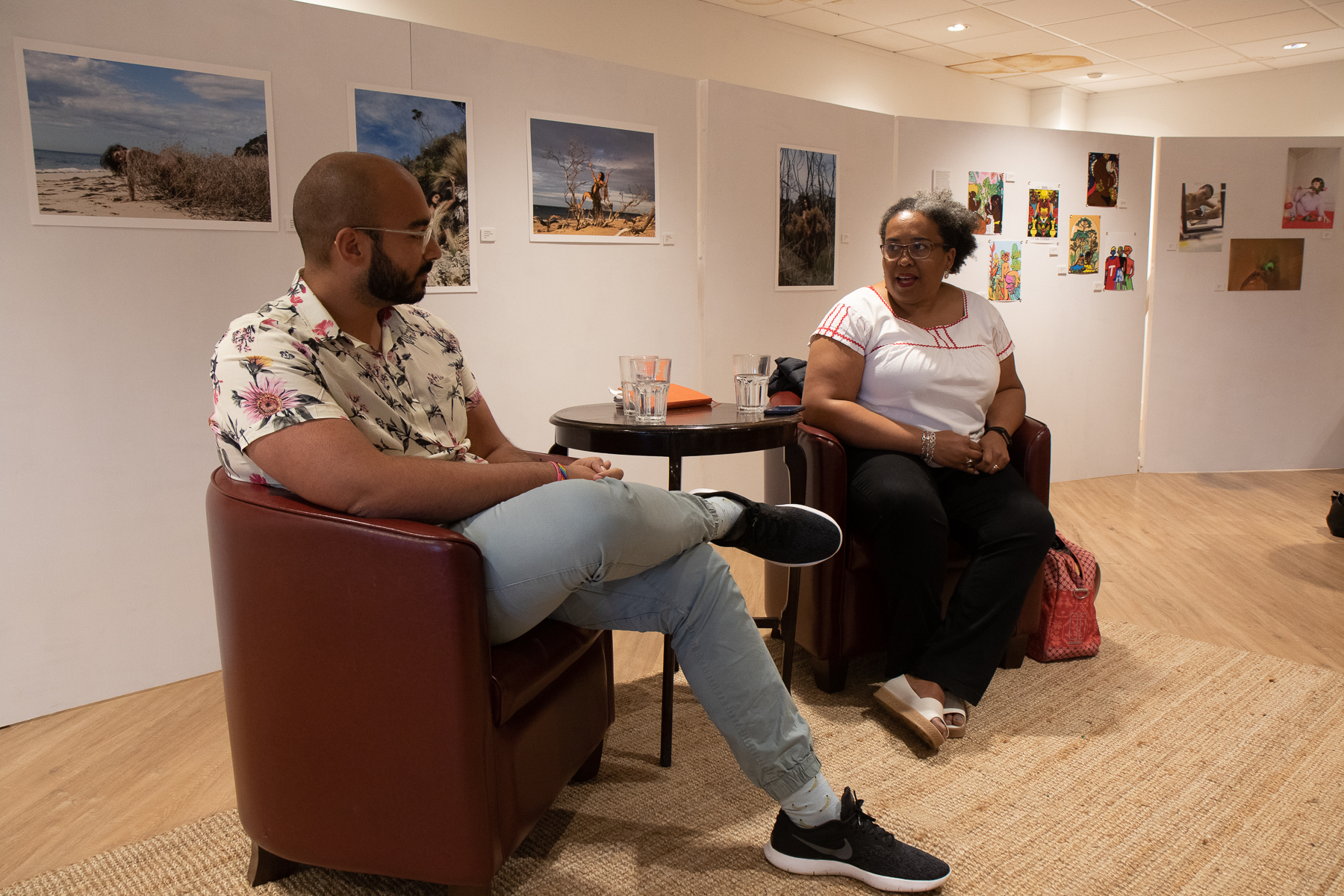 The festival also included workshops and talks. Above is an image of Alex Leon, mental health activist and Dr Mónica Moreno Figueroa, a Senior Lecturer in Sociology at the University of Cambridge in conversation about Race, Sexuality and Mental Health.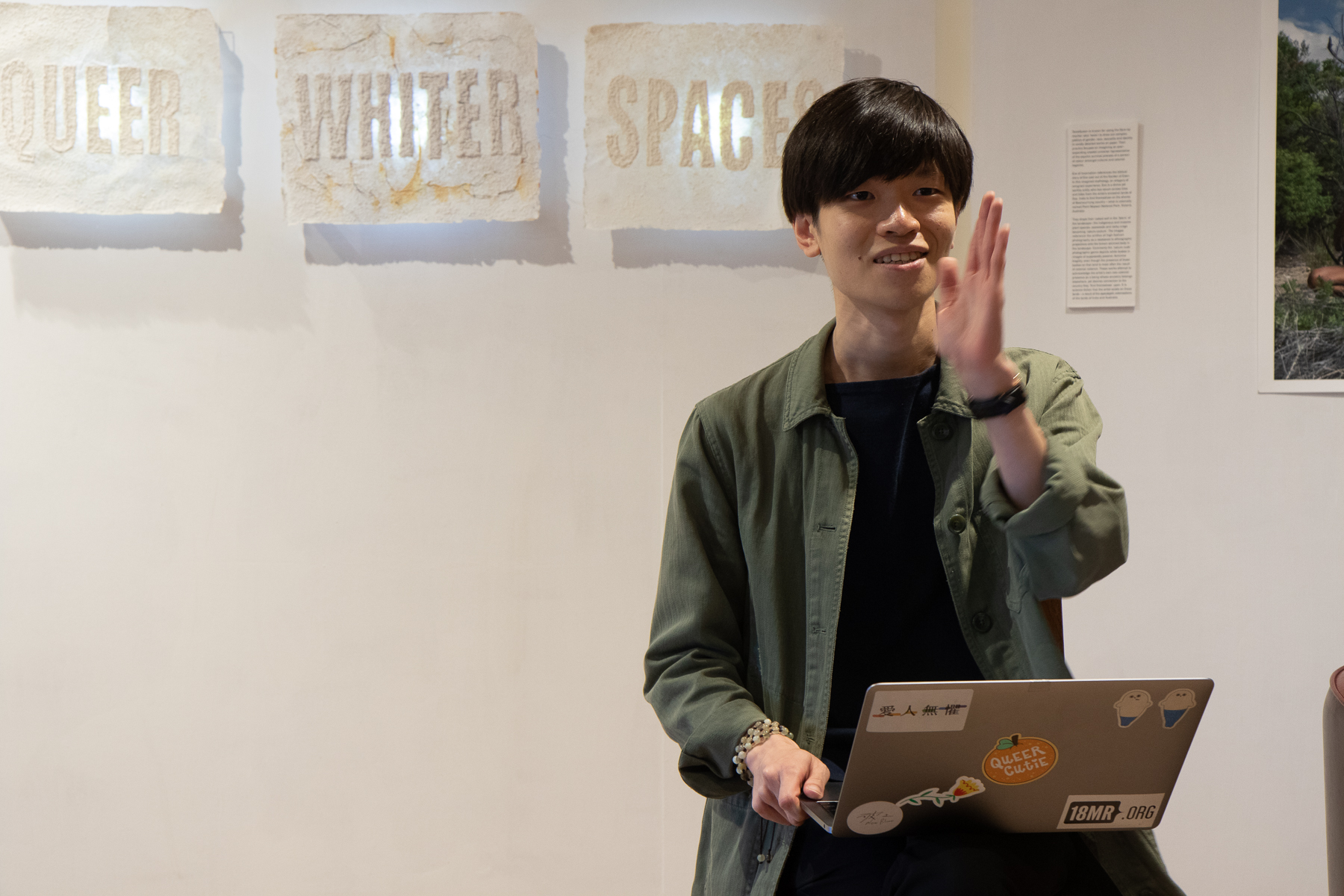 Yu-Chen Lai, above and Joyce Man, from the QTI Coalition of Colour, chaired the panel discussion on Queer and Trans Global Activism.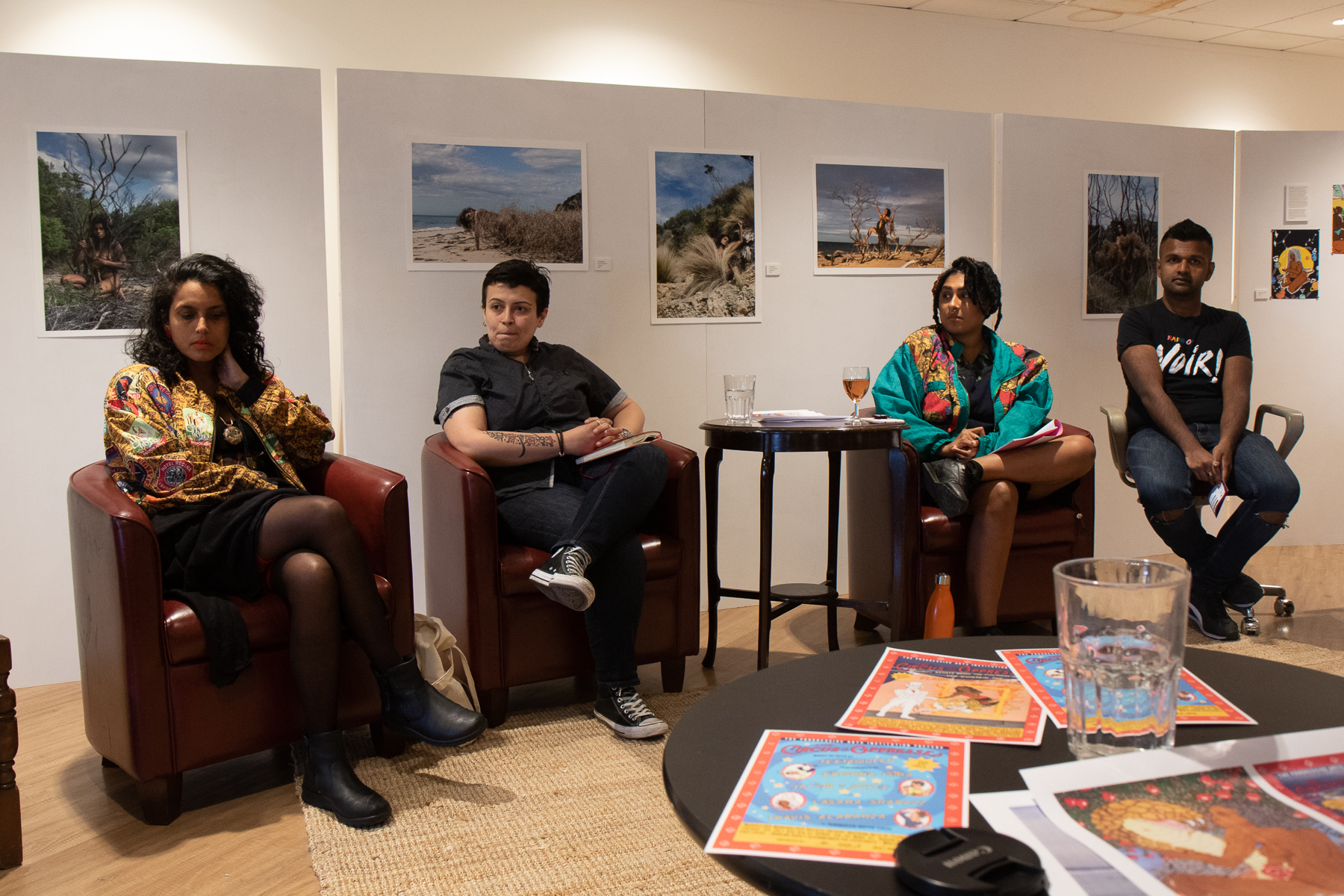 Panellists in the Queer and Trans Global Activism panel, from right Senthorun Raj (Lecturer in Law at Keele University),  Ornella Ospino (illustrator and activist), Nour Abu Assab (co-founder and co-director of the Centre for Transnational Development and Collaboration) and TextaQueen (artist).