Ephemeral Lines was our art residency project at Milton Keynes Arts Centre 2020.
The project was initially aimed to examine if the architecture, cultural provision and infrastructure of Milton Keynes reflected on the city's inhabitants and affected their sense of belonging to the city. Due to the lockdown following the pandemic, instead, we decided to examine the importance of human connections and sharing experiences.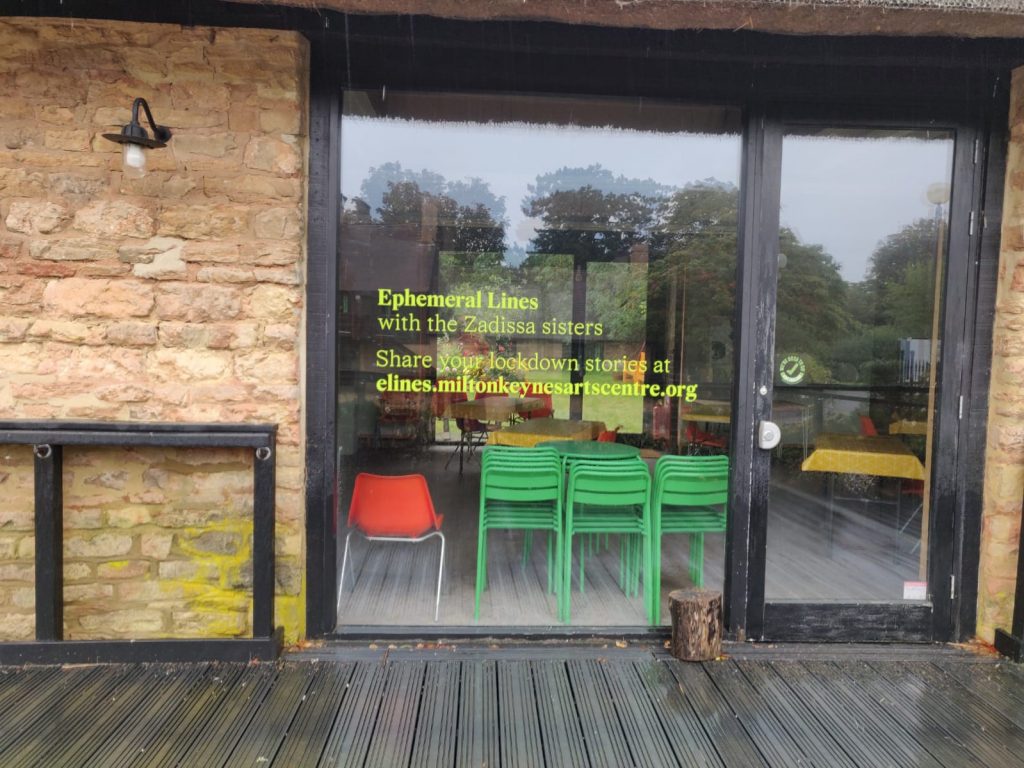 More specifically, this project told the story of experiences from social distancing and self-isolation and by conveying these stories it aimed to bring communities closer.
As a part of this residency, we together with the team at the arts centre developed a digital platform for people to share their stories and interact with each other and us during this isolation period. We also held workshops during the residency which due to the pandemic were all held online.

The collection of these stories resulted in an art installation called 'Ephemeral Lines'. The project finished with an Instagram live streaming. We joined the live stream from Cambridge and the arts centre and the partners joined from Milton Keynes market where project partners held socially distanced workshops.
This project was a collaboration with the Living Archive Milton Keynes and African Diaspora Foundation.